15 May 2019
Branislav Ž. Majstorović and Katarina Majstorović to attend AFA Network Innovation Week 2019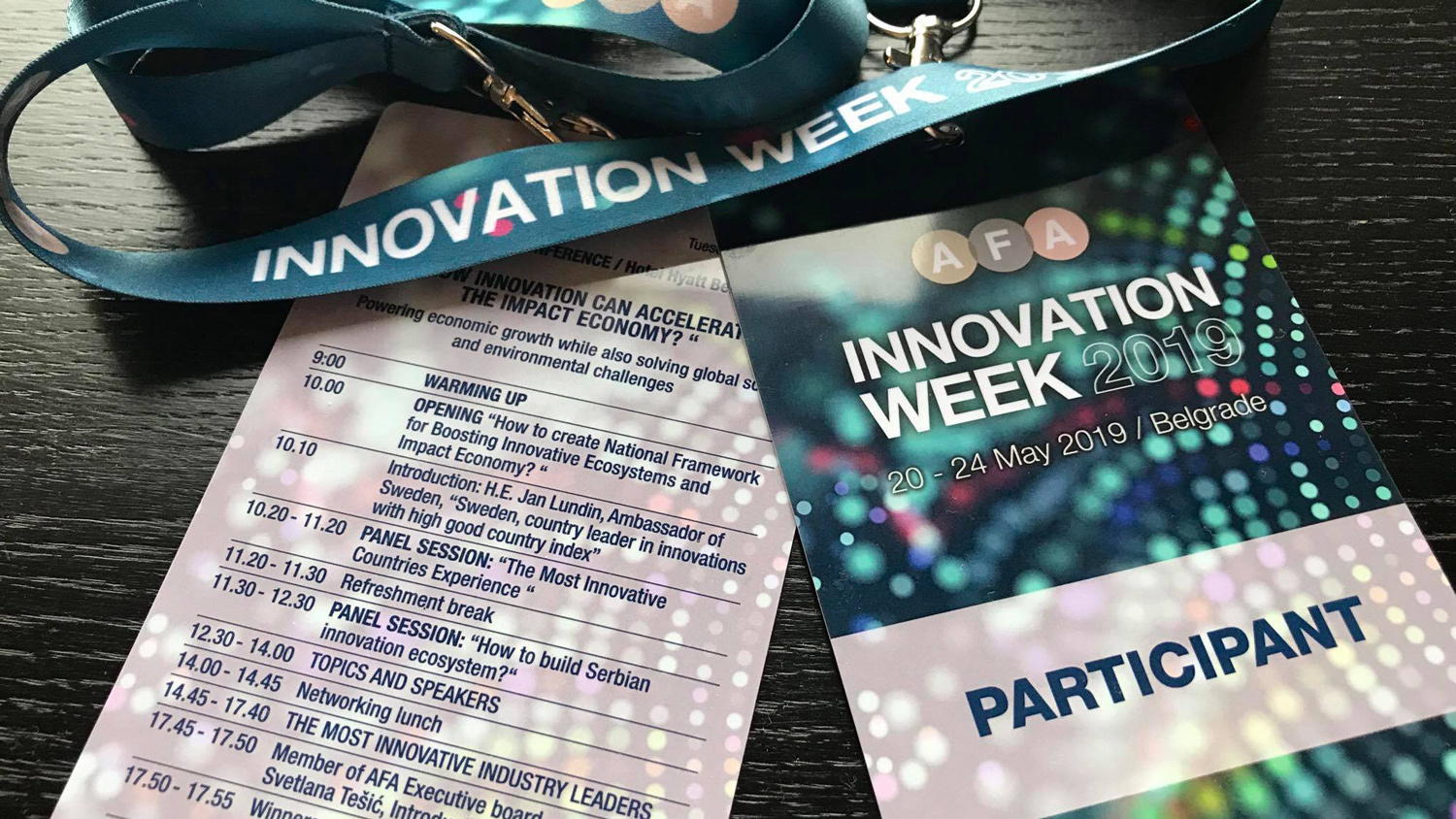 ENG:
Majstorovic & Partners ('M&P') has today announced that its managing partners,
Branislav Ž. Majstorović
and
Katarina Majstorović
will participate in AFA Network Innovation Week 2019. The event will be hosted at the Hyatt Regency Belgrade, Serbia from 20 – 24 May 2019. Innovation week will bring together innovators, industry leaders, opinion-makers and game changers to showcase and discuss the latest trends and innovation in science, technology, design, creativity, R&D, new product development having in mind impact on the common good and how to use innovation giving equal priority to both: economic growth and solving social and environmental challenges, contributing to the public good and building a more responsible society.
SRB:
Advokatska kancelarija Majstorović & Partners je danas objavila da će advokati i partneri
Branislav Ž. Majstorović
i
Katarina Majstorović
prisustvovati na AFA Nedelji inovacija 2019 koja se održava 20. – 24. maja 2019. godine u Hyatt Regency Belgrade, Srbija. Nedelja inovacija okuplja renomirane domaće i inostrane stručnjake inovatore, korporativne lidere, predstavnike vlade, institucija, akademske i startap zajednice, koji će predstaviti najinovativnije ideje i trendove u nauci, tehnologiji, dizajnu, istraživačko-razvojnoj delatnosti, obrazovanju i budućnosti zapošljavanja sa posebnim fokusom na pronalaženju ravnoteže između ekonomskog rasta i rešavanja društvenih i ekoloških izazova, kao i stvaranju društva jednakih mogućnosti.